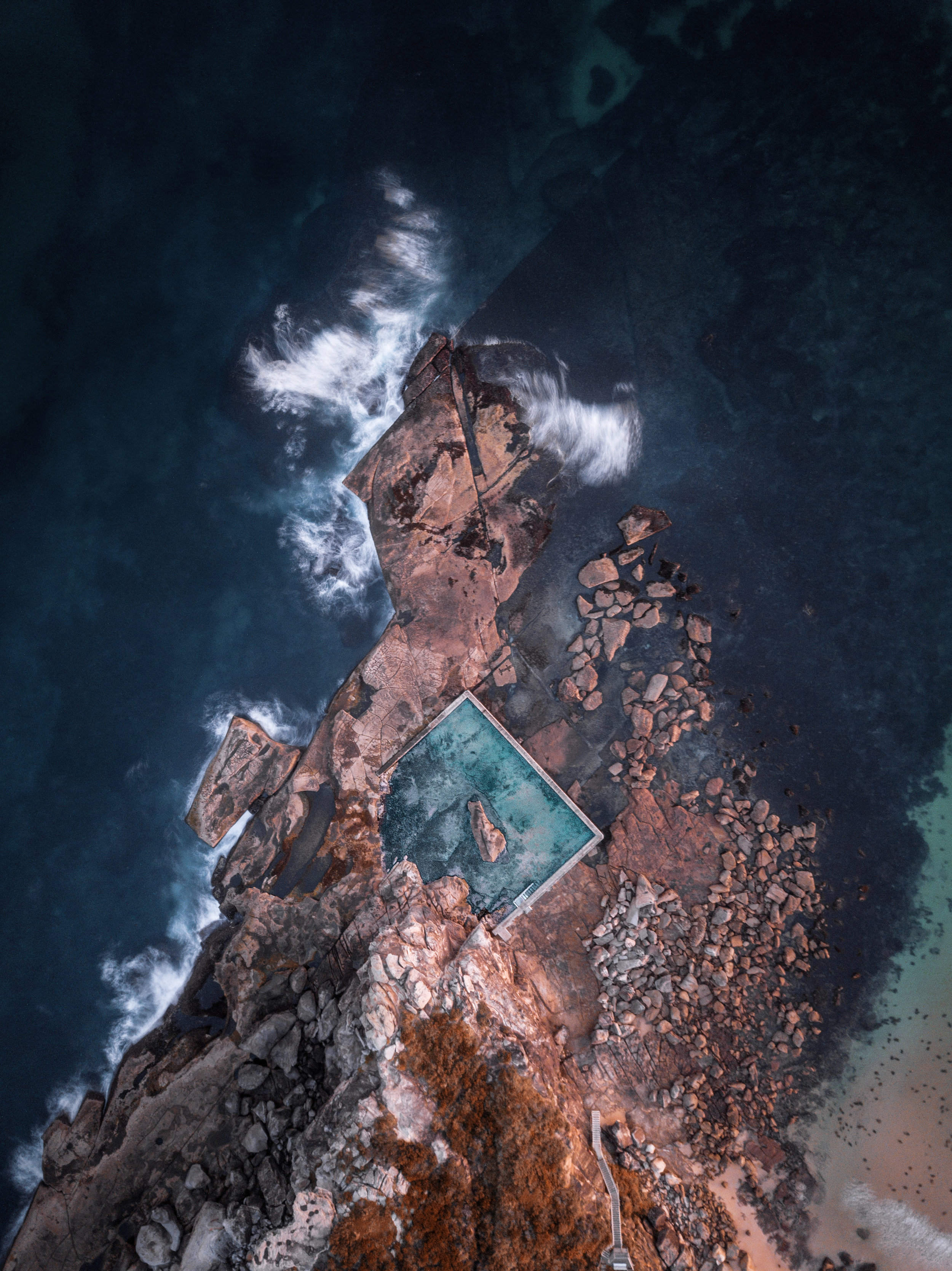 Dr. Dan Bouchelle
President
Dan has served as the president of MRN since August 2010. Before taking the lead of this international missions ministry, Dan served in congregational ministry for over two decades with three different churches in Texas and Oklahoma. He also served on the boards of Great Cities Missions and Christian Relief Fund, as well as other community service and para-church boards.
Dan has worked with churches on six continents and congregations throughout the US. He has also spoken at colleges, lectureships, workshops, and seminars around the globe. He has published several articles and has written three books: The Gospel Unleashed, The Gospel Unhindered, and When God Seems Absent.
In preparation for ministry, Dan acquired a BS in Psychology from the University of Houston—Clear Lake, an MA, MDiv, and DMin from Abilene Christian University.
Dan married his wife Amy in 1987 and God blessed them with three children: Anna and Seth, who are both grown, and Abby who still lives at home. They are proud grandparents of two.
Caleb Southerland
Executive Officer // Initiate Team Lead
Caleb has focused on catalyzing Disciple Making Movements since 2013. The first decade of his ministry he spent in traditional church plants and church revitalization. While on staff at a church in Irving, TX, he felt called to plant and pastor a church in the Las Colinas area of Irving, TX reaching a transient and post-churched community.
He took a brief sabbatical from vocational ministry, moved to the Bay Area of California, and worked in Mortgage and Finance. It was during this season God clarified his passion, calling, and giftings. With this renewed direction, Caleb moved back to the Dallas area focused on Catalyzing Disciple Making Movements through various positions including a Field Missionary with Cityteam, Co-Founding Contagious Disciple Making, and Vice President of DMM of the Americas for Cityteam.
Caleb graduated with a BBA in Business Administration from Texas Tech University and has a MTh from Dallas Theological Seminary. His passion is to empower, equip, and mobilize believers to step into their God-given calling to transform their community, city, or country!
Caleb and his wife Lindsey live in Hurst, TX with their four boys: Jaxon, Ayden, Grayson, and Hudson.
Jay Jarboe
Empower Team Lead
Jay holds a BA from Texas Tech University in History and Speech Communications. He is also a graduate of the Sunset School of Preaching and Sunset School of Missions. Jay and his wife Sherry served on a church-planting team in Mexico City for six years. The church is still active and growing with its own leadership.
Jay has worked in various roles in Sunset's ministry, including Director of the Adventures in Missions (AIM) internship program, the Dean of Missions in Sunset International Bible Institute (SIBI), and as Lead Minister in their church from 2006-2010.
At MRN, Jay equips US and foreign churches in stewarding more effective world missions. His passion is seeking to be transformed into the image of Christ and helping others in the same quest.
Jay and his wife Sherry have been married for more than 25 years and have two children, Meagan and Ryan and two grandchildren. He enjoys reading, playing golf, spending time with his family, and loves Mexican "tacos al pastor."
Marti Van Roy
Administration Team Lead
Marti became a Texan in 1994 after growing up in Alaska and spending several years in different locations around the country. Her background consists of undergraduate studies at Lipscomb University, and administrative, investigative and sales work with a variety of businesses extending from Alaska to Washington D.C. She became part of the MRN team in 2007, and her current role as Administration Team Lead allows her to use her gifts and experience to provide servant leadership to Development, Marketing, and Finance.
She enjoys exploring other cultures and lands and has participated in short-term mission trips around the states, and to Austria, Zambia, Philippines, Brazil, and Ireland.
Marti and her husband Richard have twin sons, Chris and Ryan, two daughters, Samantha and Molly, and five delightful grandchildren. She is a taekwondo black belt, certified life coach with CoachNet, professional violinist, licensed massage therapist, and loves to read and crochet (although not at the same time).
Chris Shelby
MedRim Initiative Director
In 2015 Chris and his family returned to the States to join the team at MRN after serving seven years in Rwanda. Chris was part of a disciple making team that launched Africa Transformation Network (ATN), a non-profit organization that serves the people of Rwanda in the name of Jesus. Through the work of ATN and an extensive network of East African disciple makers, God launched a disciple making movement that is spreading through Rwanda and into other parts of East Africa. In the past seven years, 250 house churches have been planted and over 2,000 people have been baptized. It is a movement of disciple making disciples.
In addition to this partnership with the disciple making movement, Chris and his family helped launch Peace House Ministries, a ministry of ATN which serves the large population of street children and girls who desire to leave prostitution. Peace House reunites children with their families, provides educational and training opportunities to vulnerable young men and women, and is making a lasting generational impact in Rwanda.
Chris graduated with a BS in Bible and Ministry from Southern Christian University and has a Masters in Bible and Ministry from Harding University. Before serving in Rwanda, Chris worked as a youth and family minister in churches in Oklahoma and Texas.
Chris and his wife Jill have three children: Fred, Tess, and Cy. Chris is passionate about Africa, disciples making disciples, Dr. Pepper, and the Houston Astros.
Mark Hooper
Asia Initiative Director
Mark and his wife Debbie were missionaries in Mumbai (Bombay), India, from 1985-1990, where they were active in church planting, personal evangelism, city-wide evangelistic campaigns, and leadership training. Before coming to MRN, Mark served for 16 years as Assistant Professor of Bible and Missions at Freed-Hardeman University in Henderson, Tennessee. During his time there, he directed FHU's Mission Studies Program and coordinated Spring Break and summer campaigns to India, China, Thailand, Sri Lanka, The Philippines, Africa, and South America.
Mark received his BA from Harding University and a MTh in Missions from Harding University Graduate School of Religion. While in India, Mark obtained an MA and PhD in Anthropology from the University of Mumbai.
Mark has served as the pulpit minister for congregations in Arkansas and Tennessee. He and his wife have two children, Kyle and Kristen. Both are serving in Asia as missionaries.
Andy Johnson
Church Equipping and Prayer Director
Andy and his family served in Burkina Faso, West Africa, as a part of the team of missionaries that worked alongside the Dagara tribe. While there, they were blessed to see the Lord begin a movement of His people out of darkness and into light—a movement that continues to thrive and expand today!

On their return to the US in 2014, they moved to Montgomery, AL, where Andy served as missions minister for Landmark Church. He is MRN's newest employee, taking on the role of Church Equipping and Prayer Director in 2019. His move to MRN brings him full circle (at least geographically), as he grew up in north Texas. Between marrying a northern Californian, serving in West Africa, and ministering in central Alabama, Andy is excited to be back "home"—even if both he and the Lone Star state have changed quite a bit in the intervening two decades.

Andy is a graduate of Abilene Christian University and holds both a BA in Greek and an MA in Missions. He and his wife Melissa have three kids—two boys born in Burkina Faso, and a daughter who got there as quickly as she could. Andy delights in languages, cultures, foods, and the people they all represent.
Mark Brazle
Missionary Care Specialist
Mark joined MRN in July 2013 to work alongside the Missionary Care team. For Mark, a passion for missions found its root as he grew up in Montana, Oklahoma, and Saskatchewan, one of six children born to a church planter and evangelist. His parents read Scripture through the lens of real-life missionary stories at the dinner table.
He earned a BA in Bible and a BS Ed in Vocal Music at Oklahoma Christian University where he met his wife Jill. After two years in youth ministry in Weyburn, Saskatchewan, a team was formed that left for Flemish Belgium in 1977 where he and his family lived and served for 16 years.
In 1993, Mark and his family returned to the States, where he served for 20 years in ministry at a church in Cuyahoga Falls, OH. He worked closely with the missions committee of his church, encouraging the start of an annual "God Can Sunday" to raise funds for the church missions budget. In 2009, Mark completed an MRE in Missional Leader at Rochester College.
Mark and Jill have five children and 13 grandchildren who are serving all over the world.
Ashley Warren
Marketing Director
Ashley is a passionate Jesus-loving preacher's kid, leader, and worshipper. For much of her life, she has been on the front lines of ministry. She now enjoys sharing in the privileges and challenges of ministry with her husband Brent who serves as the Executive Pastor at their church.
Together, they have launched ministries for churches in Texas and Tennessee. She is a gifted worshipper (you will regularly see her bouncing on the stage on Sundays) and has led worship on a variety of stages.
Ashley joined MRN in 2018 as the Marketing Director. She has a keen eye for connecting people to purpose through communication and social media. She graduated with a BA in Communications and English from Dallas Baptist University. Over the past 15 years, she has spent time as an account manager, project manager, copywriter, and editor for several successful companies. With her experience in a broad range of writing styles and creative marketing strategies for different clientele, she brings a fresh perspective to her work. She finds fulfillment in working with others to accomplish projects and is excited to be a part of MRN.
She and Brent live in Hurst, TX with their 110lb Great Pyrenees diva named Bailey. When not working, they enjoy traveling, trying new restaurants, shopping, hosting people in their home, and serving at their local church.
Tim Johnson
Development Director
Tim recently joined MRN after serving eight years as Vice President of Development for Lifeline Chaplaincy. He and his family moved to DFW from Marietta, OH where he was Director of Advancement for Ohio Valley University.
In the late 1980s, Tim and his family began a pioneering missionary effort to reach the people of the Soviet Union with the Gospel. They lived in Kiev, Ukraine from 1992 -2000 and continue to be active in that ministry. Tim's work spans four continents and six countries in which he has taught and helped various organizations in their communications and fundraising endeavors.
While Tim's role is seen as that of a fundraiser, he views his work as one of pure ministry, often citing his belief that Titus in the New Testament was himself given the role of a fundraiser. His fundraising experience ranges from micro-capital campaigns for Habitat for Humanity, to multi-million dollar comprehensive campaigns. His expertise also includes work with major gifts, planned giving, annual funds, and special events.
Tim received a MA from Texas Tech University in Interdisciplinary Studies focusing on Mass Communication, Speech, and Higher Education Administration, a BA from Texas Tech in Public Relations and Advertising, the Certified Fund Raising Executive (CFRE) designation, and a Certificate in Fund Raising Management from the Lilly Family School of Philanthropy at Indiana University-Purdue University Indianapolis (IUPUI).
Tim is married to Darla (McEndree) and has four daughters and four grandchildren. He enjoys spending time with his family and can often be found flying a small airplane in search of a great adventure.
Kelley Spies
Finance Manager
Kelley graduated from Harding University with a degree in Business Management. She has been involved in short-term missions, both domestic and foreign, and studied for a semester in Florence, Italy. Her travels and ministry have sparked a growing interest in people of different cultures and their spiritual needs.
Kelley joined MRN in July 2004 as the administrative assistant and assumed the bookkeeping role in 2011. She transitioned in her role with MRN, becoming a part-time bookkeeper in January 2014 as she became a full-time mother. She and her husband Ira and their children, Cora, Jude, and Eleanor live in Cedar Hill, TX and are active members of their church. She enjoys reading, spending time outdoors with her family, creating lovely things, and traveling.
Evertt Huffard
Church Equipping Facilitator
Evertt and his wife Ileene began their cross-cultural ministry experience in Israel, where he also spent his teen years among Palestinian Arabs. They served an integrated church in Los Angeles for four years. For the past 25 years, they have enjoyed hosting annual Bible land tours to Italy, Greece, Turkey, Jordan, Israel, and Egypt.
Evertt has an MA in missions and MTh from Harding School of Theology (HST) and a PhD in Intercultural Studies from Fuller Theological Seminary. For more than 30 years he has taught courses in missions and leadership at HST, where he also served as VP/Dean for 15 years. He has served on mission committees, as an elder for 10 years, as a consultant for church leaders throughout the US, and served as a resource for churches and mission teams in Africa, Asia, Australia, and Europe.
After serving on the Board of Trustees for MRN for many years, he began working part-time in 2017 in church equipping. Evertt and his wife live in Memphis, TN. They have three children and eight grandchildren. When he's not working, Evertt enjoys playing racquetball every week.